1) Don't wait until you feel like it
Brian Tracy exhorts us to "eat the biggest frog first". As Christian business professionals, almost daily we are tasked with something we have to do or should do that isn't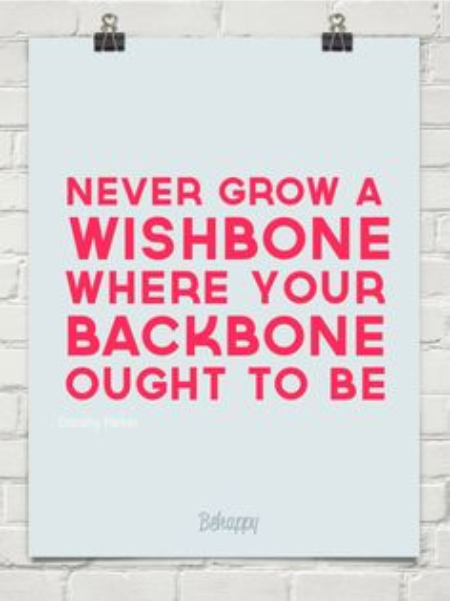 pleasant. Whether it's to give bad news to a customer, or make a cold call, or discipline an employee. There are always frogs that need to eaten on our to do list. Many times in my career I would rather have a colonoscopy or even head butt a porcupine than eat that frog. But, eventually, I change my mind, put on my big boy pants and bring Godly Discipline to my mind.
For the moment all discipline seems painful rather than pleasant, but later it yields the peaceful fruit of righteousness to those who have been trained by it.
–Hebrews 12:11 (ESV)
Don't wait until you feel like it; take the bull by the horns, (as opposed to taking the bull by the tail, that's not the end you want to be on).
2) Commit to finish what you start
Every morning when you finish making your to do list, tell yourself: "Today is not over until I have done…" – whatever you need to do that day. Literally, you can't finish your day until what you set out to do has been done. I'm not kidding. Respect yourself enough to keep your own promises to yourself, (that's the definition of self-discipline).
Here is my advice: It would be good for you to finish what you started a year ago. Last year you were the first who wanted to give, and you were the first to begin doing it. Now you should finish what you started. Let the eagerness you showed in the beginning be matched now by your giving. Give in proportion to what you have. – II Corinthians 8:10-11 (NLT)
3) Excuses are like noses…everyone has one
Be honest with yourself. Do the following sound familiar?
"I just don't have time!"
"I'll start it when the weather gets better!"
"Well it's too late today to do it!" (Remember, your day is not over until it's done.)
"I don't know what to say."
If you are going to make excuses, don't fall for them yourself. The sad truth is yourself is the easiest person to lie to. Get honest, real honest. Tell yourself
"I'm not going to work out now because I'm too soft and lazy."
Or: "I've decided not to call that prospect now because I'm too cowardly!"
4) Sorry, it's non-negotiable
Make self-discipline "non-negotiable". When the Mongolians showed up on the shore of their enemies, they burned their ships. There was no turning back. Likewise, tell yourself: "I'm not going to listen to excuses or wimp-outs – this is non-negotiable!"
"Self-respect is the fruit of discipline; the sense of dignity grows with the ability to say no to oneself."
-Abraham J. Heschel
5) Vacation Syndrome
It has been scientifically proven that more work gets done the day before vacation than any other time. Why? Because there is a definitive deadline. If there are no external deadlines, then self-impose your own.
See then that ye walk circumspectly, not as fools, but as wise, Redeeming the time, because the days are evil.
-Ephesians 5:15-16
Redeem the time, set a deadline!
6) Ignore the naysayers
Other people can exert an immensely negative effect… if we let them. Don't let them. If people mock your goals, use it to catapult your energy and strength. Proving others wrong is truly an underrated pleasure.
Let no corrupt communication proceed out of your mouth, but that which is good to the use of edifying, that it may minister grace unto the hearers. -Ephesians 4:29
7) Don't get sidetracked by trivia
Humans have an inert need to complete things, that's why it's hard not to watch an ending of a movie or read the ending of a book. We want closure. If someone starts to tell you a joke (or a piece of gossip), they set an expectation in your brain that you really want fulfilled. "What's the punch line?" But if you have important things to do, things to learn, an important project, then these trivial things can "hijack" your time. Playing on Facebook or computer games or watching TV can leave you feeling satisfied because something has been completed. By cutting down (or out) your consumption of trivial stuff, you leave your need for completion free to work on the important things.
Self-discipline is the fuel that gets you places and makes you fortunes. The happy by-products of discipline are success, self-respect, and improved physical and mental health.